Burundi – Nestor Nibitanga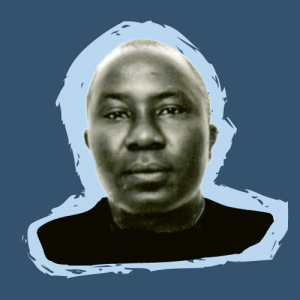 Human rights defender Nestor Nibitanga was released on 27 April 2021 as part of a recent presidential pardon, after 4 years of arbitrary detention. ACAT-France, which has repeatedly campaigned for his release, is delighted that Nestor Nibitanga will finally be able to regain his freedom and rejoin his loved ones.
Cameroun – Paul Chouta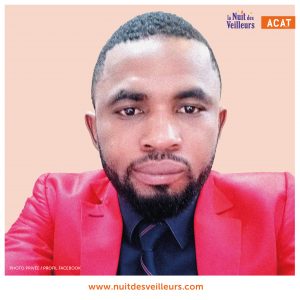 After more than two years of pre-trial detention, Paul Chouta was released on 20 May 2021, two days after he had been sentenced by the Mfoundi Court of First Instance to 23 months' imprisonment. ACAT-France, which had protested against his wrongful detention, welcomes this release. However, the Cameroonian blogger continues to be intimidated and was violently assaulted in early March 2022. ACAT-France has expressed its concern for his safety on social media and has mobilized its activists through a call for action. European embassies in Yaoundé have been alerted to the situation of this activist.
China – Zhang Zhan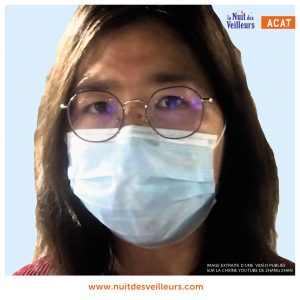 On 18th November 2021, Zhang Zhan was awarded the Reporters Without Borders (RSF) press freedom prize. Her mother was also able to speak to her on 28 January 2022 via a video call, during which she indicated that she had stopped the hunger strike she had started several months earlier. Moreover, on 12 February 2022, her mother spoke with her lawyer. However, Zhang Zhan remains imprisoned in China.
Congo Brazzaville – André Okombi Salissa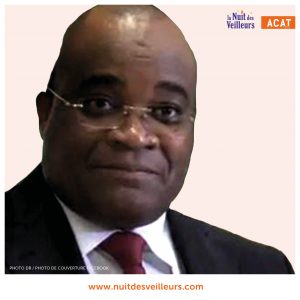 André Okombi Salissa is still being arbitrarily kept in prison. In September 2021, members of ACAT-France campaigned once again for his release through a call to action. To date, the highest Congolese authorities have ignored the many calls for the release of this unjustly imprisoned opposition figure. On 19 February 2022, the President of the Republic of Congo, Denis Sassou Nguesso, indicated on the TV5 Monde channel that he had not yet been informed of the Opinion of the UN Working Group on Arbitrary Detention. His answers to questions about the detention of political prisoners in Congo were evasive. However, he did say that the calls for his release were perceived as "pressure". On 27 February, André Okombi Salissa's lawyer reacted on TV5 Monde to Denis Sassou Nguesso's interview to point out the arbitrary nature of her client's detention and the violations of Mr Salissa's right to a fair trial.
Egypt – Ramy Kamel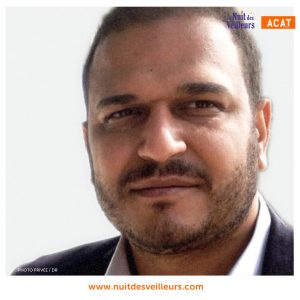 Although Ramy Kamel was released on 8 January 2022, he is still being prosecuted in the case that led to his being placed on remand. He has also been banned from leaving the country as a security measure. His lawyers are seeking to have the charges against him dropped.
Morocco/Western Sahara – Mohamed Lamine Haddi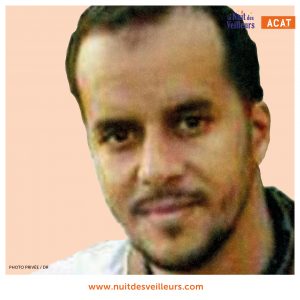 Since March 2021, still in detention away from the Saharawi territory and far from his family, and confronted with inhumane prison conditions, Mohamed Lamine Haddi decided to go on a new hunger strike. On 15 March 2022, after having announced in a letter to the prison administration his intention to start a new hunger strike, prison guards searched his cell, beat him and pulled out hairs from his beard with pliers before performing choking techniques. He was then left untreated despite the physical and psychological consequences of this violence. He was only able to inform his mother by telephone on 18 March of the acts of torture he had undergone. He has been detained for the past twelve years along with other prisoners from the Gdeim Izik camp.
Mexico – Kenia Hernandez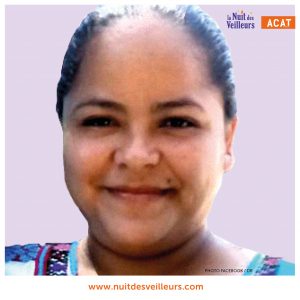 In 2022, Kenia Hernández's situation worsened in a particularly alarming manner. Kenia Hernández, coordinator of the Zapata Vive collective, fights for the right to land and peaceful resistance to the Mexican state's neoliberal development model. She has been the target of a criminalizing campaign for several years for her work as a human rights defender. On 18 October 2020, she was arbitrarily arrested by up to 22 police officers. After more than a year in detention, she was sentenced on 19 February 2022 to ten years and six months in prison, after being convicted in February 2022 of "theft with violence". Less than a month later, on 10 March 2022, she was sentenced to 11 years and three months in prison in another case, resulting in a total sentence of 21 years and 9 months. She is still facing nearly 8 criminal cases. These unfounded charges are aimed at preventing her from carrying out her work as a rights defender and at terrorising defenders. To denounce her conditions of detention and the arbitrary nature of her arrest, she began a hunger strike. After more than a year and five months in prison, she has been allowed to see her children only seven times, and her parents three times. In recognition of her struggle to defend the rights of indigenous communities in the state of Guerrero, she was awarded the "Don Sergio Mendez Arcelo" prize. This award is considered the most important recognition for human rights defenders in the country.