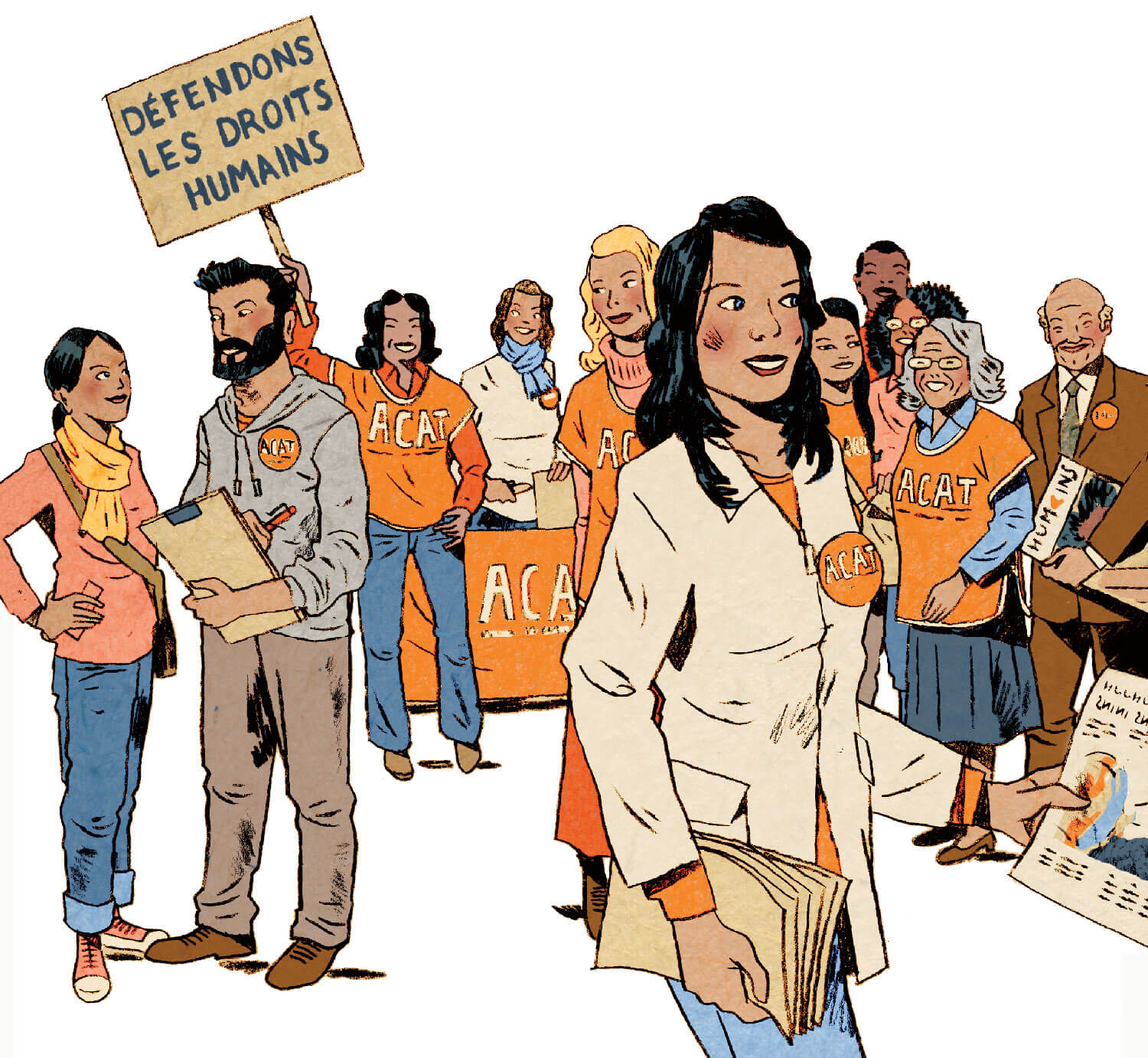 L'ACAT
Torture: a word that gives the chills
There is infinite suffering for the thousands that are delivered to the hands of the persecutors and their imagination. In 1974, two Protestant women said, "never again." "Christians must react to torture, wherever it may be. They must react together," they said. The two women thus founded ACAT. An NGO that mobilizes Christians of all denominations and those engaged in bringing to life the hope of a world without torture and without the death penalty.
ACAT therefore defends all victims of torture and abuse, whether they are prisoners of conscience or common law, and whether or not they have committed wrongdoings. Because torture should be totally prohibited, because it seeks to destroy a person's dignity. ACAT does not make any distinction between people based on ideology, ethnicity, or religion.
ACAT bases its action on an active network of 28,000 members and donors who are unified to construct a world where a human does not torment a fellow human.
ACAT takes action in different ways, through investigative work, analysis, legal assistance, advocacy, awareness raising, and mobilizing efforts.